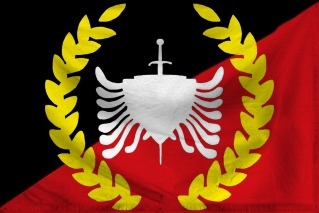 The Constitutional Monarchy of
Father Knows Best State
Suspiciously Conservative Democracy
Government
Autocracy
The nation does not hold democratic elections.
Monarchy
The special status of a royal family is enshrined in law.
Society
Marriage Equality
Citizens of the same sex may marry.
Polygamy
Citizens may have multiple spouses.
No Adultery
Adultery is prohibited by law.
Prudism
Strict modesty laws govern how citizens may dress.
No Smoking
Smoking is prohibited, even in private.
Law & Order
Capital Punishment
Citizens may be executed for crimes.
Conscription
A period of military service is compulsory for all citizens.
No Judiciary
The nation has abolished the court system.
Economy
Capitalism
Private industry is permitted within a market-based economy.
Nuclear Power
The nation is nuclear powered.
Space Program
The nation runs a space program.
Metricism
The state mandates the use of the metric system.
International
Weapons of Mass Destruction
The nation claims the legal right to use WMDs.
Climate Treaty
The nation is a signatory to an international climate treaty.
No Immigration
Foreigners cannot become residents.