---
Security Council Endorsement Alert
---
---
Please endorse Delegate
Prydania

!
What is this?
Greetings! If you are included in this dispatch, then we would like to request that you please endorse Delegate
Prydania.
Endorsing the Delegate and all members of the Security Council is important for safeguarding our region against external threats and ensuring the continuation of our constitutional government. You can use the previous link to learn more about the Security Council.
Additionally, if you endorse Delegate
Prydania, your nation gets one step closer to becoming a Keeper of the North. You can use this link to learn more about the benefits for the region and your nation that come from being a Keeper of the North.
Thank you in advance for choosing to endorse Delegate
Prydania!
-southeast korea-,
01010101010102,

Aagalia,
Adanus,
Adehgord,

Aeraha,Aetra,
Aferro,

Afflua,
Agratele,

Al Deuschland,
Alandorria,Alcheriums,Amestrian initiative,

Andonia,

Andorica,Andty,Angrycaramel,
Anne Hathaway,
Antef,Apieceoftoast,Apocrypha heart,Arabian gulf states,
Araragi,
Archasva,

Arson,
Arstungry,Arthe grient,
Arvedia,Ashani,
Asyllum,Ata vestes,Atanasius,
Ateala,Atilan,
Aurelia I,Aurumium,

Austerealia,
Austrian Confederacy,
Axuva,
Azerkaliza,
Azgarder,
Aztecopia,

Azzadoni,
Baconpants,Balvara,
Balzaria,
Banorth,Barbadium,

Bawrai,
BEEG BEEG,

Belamyra,
Bengal Empir,
Bergezia,Bezotia,

Bigger Cloasia,
Blacq,Boboe,Bodurea,Bolognesse,Booshwald,
Boyne Thee,
Braghz,
Brannaland,Bria verme hipacion,

Britain v3,
Brysto,

Burlingtonland,
Buschgardensburg,

Butthurtius,Byenochin,

Capitista,Capitol hill-autonomous zone,

Cartel Eleven,
Casiato,

Catierro,Cats forever,

Chatheatinamopia,
Chaverpsed,
Chopia,Cintrasni,
Clan Barrnary,Cobore dainernord,

Cofederacy of Toads,Comfrecol,

Commoterre,Crazy lemurs,

Croroe Haoftu Isles,

Crystalline Beekeepers United,

Csap,Cuatano,
Cucuville,
Cyor,Cypher,
Dark_Warchief,
Darsabi,

Darwinosonian,
Dattlovia,
Daulatpur,

DC Island,

Denicer,Dianaluna,

Digiornio,

Diplomasia,Diplomatic cities,
Dogeston,Doinyo,

Donthiland,Doumen,
Dragonar,
Dreis Ceris,
Dreylus,
Dutchyland,Eadn,Earth 1,Eass emper,

East Burrai,East islezerniff,
Eastern Botswana,
Eastern Valskovia,

Ediola,

Efectivstan,

Egosto,Eikoow,
Elayu,
Elderk,
Embrines,
Emmerian Republic,

Empirianat,Enlightened transhumanists,
Epicot,

Ermarian,

Eshica,

Eskalon,Estaa,
Estados Libres de San Bernabe,European federalization,Europian,
Faircliff,
Falamia,Federated states of new borneo,

Federation of Centrallia,

Femconia,
Finely Unionized Network,Flealand,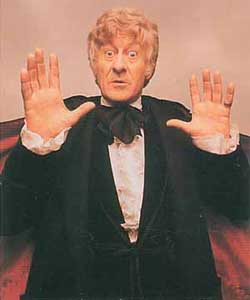 Flemingovia,

Flobster,Fordlandis,Fortzeal,

Frackstam,France and western germany,Free badgers,
Free Osean,
Free State Of Ancapistan,Frockstateinkia,
Fully-Autonomous Gay-Space Luxury,
Galaxial,Gawcllith,Gay space anarchy,

Gealic Commonwealth State,Geastyland,

Geezenia,German gehrig,German national peoples state,

Ggochgil,Giun,

Gmt2001,Gondorish jerusalem,
Gonsh,
Gopniks Union,Gourie,

Great Aethernia,
Great Capitalonia,
Greater Buenos Aires,

Greater Canadian,

Greater London and Surrey,
Greater Maharlikans,

Greater Sachic Stamdis,
Greater Temeria,Greattombofnazarik,Greckisat,
Gria Sile,
Hazmonia,
Herzliyya,
High Imperia,Hillaxia,
Hollow Temple,

Hong Kong Ethnicity,Honuhonu,Horn of afrcia,Hosidius,
Hospitallar Hydrus,Human co11ective,Human commune,
Hundsnes,Hung,
Hyperbanus,
I have Nukes,I love refrigerators,
Ikilandia,
Imper Mesti,Indo-pacifica,
Infinitis,Inner kiram,Inth bria,
Iota Horologii b,
Irabistan,Iraelia,Iridia valley,
Ischaemia,

Iskcandar,

Iskios,
Ita1y,

Its Hell,

Iudaeah,

Ivan Islanar,
Izaeya,Jackson holyland,

Jan Mackistan,

Jcory,

Jedallia,
Jedhai,

Jermino,
Juche-Hoppea,Judeocristiano,
Justville,Juyop,Kalluatta,
Kalythia,
Kamoar,

Kaozakstan,Kar sunn,Katzinky most,
Keistann Ray,Keremmans,Kerri2,
Khayamala,Khraii,

Kingdom of Animals,Kingdom of vistula,
Kitabo,
Klegsethgrad,Knifeistan,

Kody,
Koeftonia,Koolanda,

Krauhn,
Kristalmaan,

Kroken,
Kwalangwa,

La Era de San Mateo,
Lacedaemoniis-Sparte,

Lacertae,Lakemoor,
Lanctre,

Lanesia,
Lationna,

Laynesburg,

Lemnian Athena,Leodland,

Lestia,

Libermia,Libertanarchia,
Litandolexasia,
Lnua,
Loneska,Lore mipsum,Los babis,
Lower Asia West,Luizicole,

Luniandez,Lupum,
Lux Cathia,Luxestan,
MabezaMonarch,Macedonain,Mack blesa,
Manfrazis,

Mankitownland,

Maria RyU,

Maroon Peak,

Marxism-Lenin,
Matolne,

Matramanja,Mavri glafx,Mektopia,

Memeforge,

Memski,Mengjyo,

Meridica,Metimurro,
Mhelon,Michiganastan,
MichiganEmpire,

Middle Pautaniants,

Midnight Blues series 2 greatest hits,

Migstan,Mimino,Mincecrafters,
Minoteon,

Missionary,

Moanapo,Moncow,
Moneystanland,

Mordonerea,

Morphing Eurasia,Nagromstate,Nanchun,

Nation of T,
Nationalist Peoples Party,Nations of the earth,
NationTownState,Navabharatshri,
Naziztan,Nekoyasia,

Neo Colorado,
Neo Duck Empire,
Nerdherdia,

Nero best girl,
Nerovia,Nestonian,
New Arsaw,New aynd,

New Canada Ree,New clarkeland,

New Fra Golan,New gerji,

New Gregicis,

New Hamchester,
New haven america,New otolia,
New Periapsis,

New us ville,
Newfatland,

Nexia,
NFL World,
Nippogon,

Nolambur,Noonaniapolis,
Nordrym,North hallow,
North Happy Land,

North Kazanoia,North reguia mordegn,Northen brotherhood,
Norvarxilaland,
Nova Ecloinia,
Nova Trieste,
Novaray,
Nubianica,
Nue Zud Brontland,

Nug Life,

Nuunuumia,
Ochal,Ogga booga land yeet,Ointier,Ok boommers,Omala,Omnias,
Opent,Orchadia,

Ordistan,Osterslavia,
Ostlandic,
Otakus and Weebs,

Pacho,

Pakistan and Bangladesh,
Pandoska,Paraness,Pavelland tsardom,
Paverium,

Pavlikstan,
Pelican Isands,Peo kona,
People Prussia,Perpetuus imperium universum,Petrichorus,Phoenix coruscant,
Pictus,

Pillipin,
Plache,
Plaid Town,Plumpaya,Point du sable,
Polska Januszowa,
Pombelliana,

Pomur,Portilya,
Poseidon island,
Prexiana,
Prometheians,
Prospit,
Pruznia,
Prydania,Pulchritud,Pupet state of united harter fretroo,Queerestfolk,

Quoph,Raemyrion,

RaineTrifles,
RajsRockers,Rakatia,Ralenze,Raven heights,
Ravenwan,

Reformed Cheriouff Synapogre,

Repubblica Ariana,Republic of narange,
Respublic of corusant,Restored common eggnia,Revoka,Rick-rollingnia,Rojavo,
Romanian Land,Ruechland,
Rumagna,
Rwanbata Republic,
Rydolke,
Rynion,Sahyun,

Saint Sous,

Samsung Smart Fridge,
San Intern,Sanessssss,
Sarocoma,
Saugeria,

Scanhangstan,
Schnarchi,

Scotland Boy,
Sebastiania,

Selasih,Seprogo,
Seqn,Shailesh,
Sheldorium,
Shiftierier,

Shiloria,
Shivlin,
Side 10,
Silvarania,Sim1and,

SINGAPURAA,
SirHardHead,Sjena,
Skad Delurreacatiegoland,
Skakira,Skonland,Slavoania,
Socialist Kingdoms of Scania,
Socialist Surrey,Sockmanland,
Soconusco,
Somaliland 1,Sonic microwave,South mezostan,Southeastern china,
Southern Giraffe Islands,Soviet daytona,
Spades Atlantic,

Span,Spanish empire ii,
SpiLial,
Spooky Orion Bowshock,
Sri Tree,

St Edmont,Stanislavsky,

Stenlo,Stoskavanya,Stua tuctualms,
Stuzemstazem,

Super Pax Americana,Suviland,
Sweitzer,
Table Eaters,Tangerland,

Tanoas,The ancapitalist states,
The Andean Communes,
The Bikini Bottom Republic,The cascian islands,The dees,

The Democratic Republic of New Britain,

The Duby Tribe,
The Efteling,

The Federal Terran Sovereignty,

The Flames of Legion,
The Frickbarn,
The Furred States of America,
The Imperium of Steve,

The Isle of Grossmania,
The Land of Poi,The missouria,

The New NRA,The nicheland,
The Nick Central,
The North Star State,

The O C,
The Penguin Confederacy,The reinland empire,The republic of 69420,
The Republic of Helios,
The Republic of Wulfardia,
The Syndicalist Society,
The Union of Rwanda,
The United Chase States,
The United States of Uzistan,
The Void Cult,The wholly concordant see,The zaporozhian cossacks,
TheDawnNation,Theocracy of isobania,
Thneedtown,Tiberino,Tikoshi 3,Tocen,Tolvur,Tomasan,
Tommatito,

Topito,
Topolyce,Tounae,
Townbolia,

Trans-Canada,
Trelban,Trentish,
Tribal state of Charelis,

Trigoia,
Trinteria,
Triown,

Trooporia,

Tsagost Nokunglistialand,
Turtolen,Twigoslavia,
Tyrassueb,
Ultima Terra,

Umbrala,
Umbrama,

Un Mundo Feliz,Unbroken bengal,

Unholy Nonroman not-Empire,Union of kinh people,

Union of Socialist States of Australia,United-confederate-statez,
United Avian Kingdom,
United Communist Society,United forts of pillowtown,United states of katania,United trump states of michigan,
Uouoo,Us of lalaland,Ussbu,Utopia169,Valispire,
Vandresque,
Vathnutum,
Vauquelin,
Vaz Valdez,
Ver Testua,

Verdeka,
Verdunam,
Verdunnia,

Vic Ibel,
Virdalonja,

Virgilintia,
Visigothic Lusitania,
Vivaxea,
Vodovia,Wakaneda,
Wasinland,
Weanamaco,
Wettelrode,
White Dads United,
Wilcoxia,Willdictatership,Willz success,
Wirlans Kros,
Wyoma,Xashil,
XiOnn,Yamatoo,
Yeochon,
Yolodia,
Yorha Horde,
Yoshi Valley,
Yukon Free State,

Yurux,Zeke city,
Zerophix,
ZhangKeyesland,

Zondu,Zuntial,Zynial,

This dispatch is created on behalf of the Delegate and Security Council of The North Pacific. If you have questions about the above, or if you no longer wish to be included in these dispatches, please contact Vice Delegate
Sundred.
---
Jointly sponsored by the Delegate and Security Council of The North Pacific.
---