WA Delegate (non-executive):
The Holy Byzantine Empire of Melanocytes (elected )
Founder: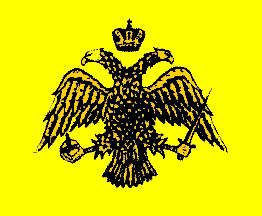 The NS Ever Greatest Alliance of 01 ERE
Last WA Update:
Embassies: Hellenic Civilization, Solar System, Greek Islands, Athens, Constantinople, Greece for Greeks, Western Roman Empire, Glorious Praetorian Empire, Aegean Sea, Environment, Olympus, Holy Mountain, Cairo, 01 ERE, Pontus, Tehran, and 183 others.01 ERE Alliance, The Eastern Roman Empire, Defenders Security Alliance, Akrotiri and Dekhelia, Ellas, Delphi, The Praetorian Empire, Holy Roman Empire, Far East, Beirut, Corinth, Roma, Shqiperia, Sofia, Western Thrace, FYR of Macedonia, Belgrade, Bucharest, Chisinau, Vardarska, Creta, Ankara, Republic of Cyprus, Far West, Skopje, 01 Eastern Roman Empire, Nova Macedonia, Zagreb, Republic of Greece, Founderless Regions Alliance, Serajevo, Kypros, Northern Cyprus, New Macedonia, Great Britain and N Ireland, Praetorian Empire, Greek Macedonia, Byzantine Empire, Tirana, Alexandria, Phoenicia, Asia Minor, Pasargadae, Macedonia_Skopje, Turkiye Cumhuriyeti, Byzantine Glory, Konstantinoupolis, Mitrovitsa, Salonica, Ecbatana, Babylon, Makedonija, Thasbaan, Susa, Persepolis, Firuzabad, VCG, Right to Life, Minor Asia, Hellenic Macedonia, Laissez Faireholm, The SOP, The Last Kingdom, Istanbul, Faravahar, The Commonwealth Of Furry Peoples, Antioch, Edessa, Tripoli, Thessaly, Sassanid Empire, Hippy Haven, Rhodes, Union of Nationalists, United Empire of Islam, League of Christian Nations, Astyria, Empire of Andrew, Ivory Tower, Orias, Lacedaemon, The Byzantine Empire, Kyklades, The Illuminati, Greek Empire, United Poland Union, Hellenic Kingdom, Macedonian Kingdom, Anshan, Seleucid Empire, The Rose Garden, The Empire of Tamriel, Balkan Peninsula, Epirus, Res Publica Catholicae Borgiae, Nelborne Union, Roman Empire, Realism and RP, Nicosia, Ani, The Scandinavian Region, Eran Shahr, The Dirt Alliance, Chinese Republic, Isolert Ulv, Funen, The Western Isles, United Valhaven, Chess, Solar Alliance, KAISERREICH, Australialia, The Bar on the corner of every region, Zakynthos, Nova Historiae, Avadam Inn, The Fist of God, The Warden World, The World of Remnant, The Savage Garden, Arconian Empire, Hollow Point, Thraki, Pax Britannia, United Imperial Union, Kingdom of Macedon, Ellada, Knights of The Templar Order, Asiana, International Debating Area, The Great Universe, Dauiland, Regionless, Macedoine, The Fallout Wasteland, Yuno, The Free Pacific, Seleucia, Thrace, Mitteleuropa, The Dank Meme Alliance, Nova Makedonija, Barbaria, Lardyland, Golden Dragons, Republic of Northern Macedonia, Severna Makedonija, North Macedonia, Republic of North Macedonia, United We Stand, The Larry Pact, NationStatesHolics Anonymous, The Reunited Resistance Against Liberals, Eastern Roman Empire Alliance, Roumania, United Fascist Workers Association, Fredonia, Ancient, United Christian Empires of the West, Dolla Holla, Ithaca, The Grand Dominion, Defcon 1, Europe but better, Grand Avalon, Genua, The Vincence Empire, Austria and Hungary, Amalgamated Federation, Empire Overlords, Empire of Rome, The Everlasting Empire, 1st Epitome United, Great Chuliu Empire, free land, The Embassy, Neo Vyzantino, LIFE PUPPETS, Guinea Kiribati, Raxulan Empire, Pie Pi, Hagia Sophia, and Realms of Monmark.
Tags: Featured, Imperialist, International Federalist, Large, Offsite Forums, and Role Player.
Regional Power: Moderate
Eastern Roman Empire contains 54 nations, the 369th most in the world.
Today's World Census Report
The Largest Trout Fishing Sector in Eastern Roman Empire
The World Census conducted frenzied haggling with fishmongers in order to determine which nations have the largest fishing industries.
As a region, Eastern Roman Empire is ranked 12,733rd in the world for Largest Trout Fishing Sector.

Eastern Roman Empire Regional Message Board

Loading...
349 members now in our Facebook Group ...
Our Facebook Group seems quite popular ... 378 members today
438 members now in our Facebook Group ...
Thank you all members here for promoting our Facebook Group site ... We passed the 500 members (!!) today (502) from all over the world
558 members today for our "Eastern Roman Empire" Facebook Group!!
Our Region in Facebook: 596 members from all over the world in today census
We still grow our Facebook Group and today we have 607 members!!
Our Facebook Group reached the 853 members!! This is "Eastern Roman Empire"!!
We have 916 members in our Facebook Group. Soon we will overpass the 1000 members!! Thank you all of you!!