WA Delegate (non-executive):
The Holy Byzantine Empire of Melanocytes (elected )
Founder: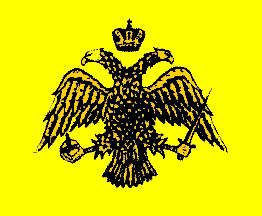 The NS Ever Greatest Alliance of 01 ERE
Last WA Update:
Embassies: Hellenic Civilization, Solar System, Greek Islands, Athens, Constantinople, Greece for Greeks, Western Roman Empire, Glorious Praetorian Empire, Aegean Sea, Olympus, Environment, Holy Mountain, Cairo, 01 ERE, Pontus, Tehran, and 178 others.01 ERE Alliance, The Eastern Roman Empire, Defenders Security Alliance, Holy Roman Empire, The Praetorian Empire, Far East, Delphi, Akrotiri and Dekhelia, Ellas, Beirut, Corinth, Roma, ADN, Shqiperia, Sofia, Western Thrace, FYR of Macedonia, Belgrade, Bucharest, Chisinau, Republic of Cyprus, Vardarska, Nova Macedonia, 01 Eastern Roman Empire, Zagreb, Founderless Regions Alliance, Far West, Serajevo, Republic of Greece, Ankara, Creta, Skopje, New Macedonia, Byzantine Empire, Kypros, Northern Cyprus, Great Britain and N Ireland, Tirana, Praetorian Empire, Greek Macedonia, Phoenicia, Asia Minor, Alexandria, Pasargadae, Turkiye Cumhuriyeti, Konstantinoupolis, Mitrovitsa, Byzantine Glory, Macedonia_Skopje, Salonica, Ecbatana, Babylon, Firuzabad, Susa, Makedonija, Persepolis, Thasbaan, VCG, Right to Life, Minor Asia, Hellenic Macedonia, Laissez Faireholm, The SOP, The Last Kingdom, Istanbul, Faravahar, The Commonwealth Of Furry Peoples, Antioch, Edessa, Tripoli, Thessaly, Sassanid Empire, Hippy Haven, Rhodes, Union of Nationalists, United Empire of Islam, League of Christian Nations, Astyria, Empire of Andrew, Ivory Tower, Orias, Lacedaemon, The Byzantine Empire, Kyklades, The Illuminati, Greek Empire, United Poland Union, Hellenic Kingdom, Macedonian Kingdom, Anshan, Parsa, Seleucid Empire, The Rose Garden, The Empire of Tamriel, Balkan Peninsula, Epirus, Res Publica Catholicae Borgiae, The Embassy, Nelborne Union, Roman Empire, Conservative League, Realism and RP, Nicosia, Ani, The Scandinavian Region, Eran Shahr, The Dirt Alliance, Chinese Republic, Isolert Ulv, Funen, The Western Isles, United Valhaven, Chess, Empire of Rome, Solar Alliance, KAISERREICH, Australialia, The Bar on the corner of every region, Zakynthos, Nova Historiae, Avadam Inn, The Fist of God, The Warden World, The World of Remnant, The Savage Garden, Arconian Empire, Hollow Point, Thraki, Pax Britannia, United Imperial Union, The South Arctic, Ellada, Kingdom of Macedon, Knights of The Templar Order, Asiana, International Debating Area, The Great Universe, Dauiland, Regionless, Macedoine, FUR, The Fallout Wasteland, Yuno, The Free Pacific, The New Mappers Union, Seleucia, Thrace, Nusantara Archipelago, Mitteleuropa, The Dank Meme Alliance, Nova Makedonija, Barbaria, Lardyland, Golden Dragons, Republic of Northern Macedonia, North Macedonia, Republic of North Macedonia, Severna Makedonija, United We Stand, The Larry Pact, NationStatesHolics Anonymous, Zero Zero Zero Zero, The Reunited Resistance Against Liberals, Eastern Roman Empire Alliance, Heiliges Remisches Reich, Roumania, Pravda, United Fascist Workers Association, Fredonia, Ancient, United Christian Empires of the West, Dolla Holla, Ithaca, The Okchi Union, The Grand Dominion, Defcon 1, Europe but better, and Grand Avalon.
Tags: Featured, Imperialist, International Federalist, Medium, Offsite Forums, and Role Player.
Regional Power: Moderate
Eastern Roman Empire contains 50 nations, the 355th most in the world.
Today's World Census Report
The Highest Average Incomes in Eastern Roman Empire
The World Census carefully compared the average spending power of citizens in each nation.
As a region, Eastern Roman Empire is ranked 5,675th in the world for Highest Average Incomes.

Eastern Roman Empire Regional Message Board

Loading...
I received this telegram today:
Hey Melanocytes
This is an official embassy request from Montrandecs Neighbours please request an embassy for an alliance.
If you don't have embassy power just tell someone with embassy power pls.
Thanks Melanocytes
Happy New Year citizens and gov of Eastern Roman Empire Region and Alliance!!
"Greetings Great nations of Melanocytes!
I am Kyavan Consul of the Azure Watester Federation and the head of its military. I've come to seek an embassy with your region. As someone who draws heavily on Roman/Byzantine culture and organization I would love to be able and pop into your RMB every now and then with a post. Consider this a formal request for you to request embassies with our region. You will find we are the CCD's equivalent of the young turk rebellion and have cut all ties to that cesspool.
Think it over,
- Kya"
---
Yeah. You're all thinking, "This'll never work."
That's exactly why I'm doing it.
You don't like me (probabl- okay, definitely).
But in the last four years, no one has fought as hard as I have to expose the blatant corruption of the World Assembly.
Hell, I sacrificed my reputation for it, and took my region with me.
Why should forum drafting make or break a resolution?

Why should a resolution's author be judged harder than a resolution's content?

Why shouldn't you self-commend/condemn/liberate?
All this is dictated by the WA Elite. (Trust me, they do exist.)
I intend to, as I always have, put a stop to that.
Under a World Assembly I lead, the QUALITY OF A RESOLUTION will be ALL THAT MATTERS.
No more deceit. No more Elite.
No more bullsh*t.
---
---
Towards a New World Assembly, friends.
And if the counter-campaigns come, I'll take it as a compliment.
Jocospor

:D
founder of the
Confederation of Corrupt Dictators
and sole proprietor of the
MONET & CHARDIN CHAMPAGNE COMPANY LTD
---
Authorised for public distribution by:
The Shadow Cult, Vocryae
1st April 2020
Read dispatch
There have been 31 bad login attempts since your last successful login. - Any Admin around?