WA Delegate: None.
Founder: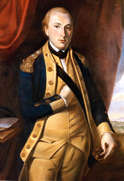 The Republic of Marquis de Lafayette
Last WA Update:
Embassies: France, NAACP, Liberia, BLACK POWER, United Empire of Islam, The Arab League, and Arab League.
Regional Power: High
United States contains 73 nations, the 234th most in the world.
Today's World Census Report
The Least Corrupt Governments in United States
World Census agents tempted government officials with financial and other inducements to bend the rules and recorded how often their proposals were declined.
As a region, United States is ranked 19,494th in the world for Least Corrupt Governments.

United States Regional Message Board

Loading...
Not much, this isnt a very active region. Whats going on with you?
Hello, Shahinstan State is pleased to join your region
Hello there fellow States!
I like what you've done with the curtains.