WA Delegate (non-executive):

The Great Scientific Polity of Greater Cuba (elected )
Founder: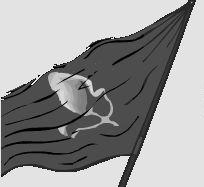 The Communist State of RedCommunist
Last WA Update:
Embassies: Europe, Germany, Anticapitalist Alliance, Allied States of EuroIslanders, United Socialist Republics, India, The Communist Party of NationStates, Soviet Union, North Korea, The Communist Bloc, International Debating Area, and The Embassy.
Tags: Anti-Capitalist, Anti-Fascist, Communist, Democratic, Featured, Game Player, Industrial, Large, Regional Government, Role Player, Socialist, and World Assembly.
Regional Power: Very High
USSR contains 60 nations, the 225th most in the world.
Today's World Census Report
The Most Devout in USSR
World Census Inquisitors conducted rigorous one-on-one interviews probing the depth of citizens' beliefs in order to determine which nations were the most devout.
As a region, USSR is ranked 5,785th in the world for Most Devout.

USSR Regional Message Board

Loading...
Hello comrades! How is the weather treating yas?!
Climate change has been good for Seattle, compared to many other places
Everything's good in France
Hello, my commie friends!
Looks like you found us :)