WA Delegate:
The Watch how I Soar Nation of A Leaf on the Wind (elected )
Last WA Update:
The Rejected Realms recommends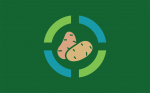 -49,368
for nuclear defense
Embassies: Rejected Realms Army, The East Pacific, The North Pacific, the South Pacific, Independent Order, 10000 Islands, Forest, Renegade Islands Alliance, Mordor, Spiritus, The Order of the Grey Wardens, belgium, Canada, Gay, Nasicournia, Nederland, and 39 others.the West Pacific, Lazarus, Osiris, The Moon, Warzone Sandbox, Warzone Asia, Caer Sidi, Right to Life, Hell, One big Island, Equilism, Space Sector RPRA, Texas, Yggdrasil, Equinox, Taijitu, The Skeleton Army, Europe, Global Right Alliance, Atlantis, Force, Portugal, Australia, Hippy Haven, The Cuckoos Egg, The Hole To Hide In, The Union of Democratic States, The Well, United Kingdom, Wintreath, Capitalist Paradise, The NewsStand, Warzone Africa, Philippines, Kyorgia puppet storage, Jethnea, European Union, The Free Nations Region, and The Potato Alliance.
Tags: Defender, Democratic, Egalitarian, Featured, Founderless, Game Player, Gargantuan, LGBT, Multi-Species, Offsite Chat, Offsite Forums, Regional Government, and 3 others.Security Council, Sinker, and World Assembly.
Regional Power: Very High
The Rejected Realms contains 6,382 nations, the 9th most in the world.
Today's World Census Report
The Highest Poor Incomes in the Rejected Realms
The World Census studied the spending power of the poorest 10% of citizens in each nation.
As a region, the Rejected Realms is ranked 5,922nd in the world for Highest Poor Incomes.
Summary • WA • Influence • Population • Voters
Poll called by
The Matriarchy of Thepeopl
Voting opened 20 hours ago and will close . Open to residents. You cannot vote as you are not logged in.

The Rejected Realms Regional Message Board

Loading...
*is hiding in his bunker to prevent this*
Big change of plans.
NEW ORDERS: We are evacuating An Alliance of Potatoes! Move all nations that you can OUT and join Horsemen of the Apocalypse! page=faction/fid=1
Build up nukes, and when you have a good amount, leave Horsemen for a faction you create just for this move, fire the nukes at Horsemen, then move back to Horsemen where they can't fire at you. We might not get the most points but we sure as hell can make life miserable for Horsemen!
LONG LIVE POTATO!!!
If we can't win then we're going to make sure that they don't either. I love it! You brought this on yourselves, Horsemen. Now suffer the consequences of your arrogance! You picked the wrong faction to mess with! Bahahahahaha!
I know its rather absurd, but what if we(The Potato Alliance and the rejected realms) joined CRAB, in a way to get revenge for last year? It's be a super alliance, us with the Pacific, West Pacific, and Balder?
I can even start establishing communications with them
I've been away for a few hours, sorry. Current orders are to stay in Alliance of Potatoes and targeting Horsemen. If you joined the alliance servers you can stay up to date on everything: https://discord.gg/FmGkc6
Reminder: Keep using this strategy!
We may not win, but we can make it a living hell for HotA