WA Delegate: None.
Founder: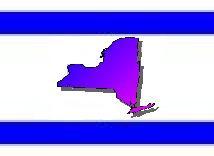 The Chromodynamic Flavor of Gell-Mannhattan
Last WA Update:
Embassies: Hell, Florida, The Bar on the corner of every region, Avadam Inn, Hippy Haven, Underworld, The Iceberg Lounge, Staten Island, Gay, The 1970s, Gay Equality, Vermont, and The Okchi Union.
Tags: Casual, Featured, Independent, Large, Offsite Forums, Regional Government, and Sports.
Regional Power: Moderate
New York contains 59 nations, the 288th most in the world.
Today's World Census Report
The Most Politically Free in New York
These nations allow citizens the greatest amount of freedom to select their own government.
As a region, New York is ranked 13,047th in the world for Most Politically Free.

New York Regional Message Board

Loading...
Beep beep! Just passin' through, lookin' for a gas station.
Wow, "Satan" was nuked over 16 years ago. I wonder if he has any puppets in Hell.
*floats in over the horizon*
Any room for a few billion hot air balloonists? :D
-----

Indeed, it is always wonderful when we encounter friends from across the NSVerse. Although it is quite rare that we meet someone again so soon! Our migrations are measured in years, yet it's only been two weeks since we we left the Dreamland.
Some day I may have time again to devote to the Game more. If I do, I will probably do more with TBBH. There was a time (2004-2007) I was spending 3-5 hours a day on NS.
Whew! That's a lot of hours!
Well, New Yorkers, we need to be getting along, but thanks so much for letting us visit!